Does your account look like this?
> This is a message form ZCode…
" I know you must be tired of losing by following unverified systems that never show you last performance..
"I am 9-3 in the last 12 games" is the best you can get from such scam handicappers.
What about other 20 games that they lost before getting on that hot streak?
They NEVER mention that.
We came to the industry to set the new standard in honest transparent performance that EVERYONE can check.
Take a look and let the numbers speak for themselves.
The following table is showing the past performance of all automated systems combined.
Of course the past performance does not guarantee the future success but gives you a possible idea what you could make if you followed the systems and winning picks.
The results are 3rd party verified and transparent. Below you will find the list of the systems we used and can backtest each system to see it's past performance as well.
The profit amount is calculated based on the running profit.
You can verify each number by checking exactly what systems generated the profit.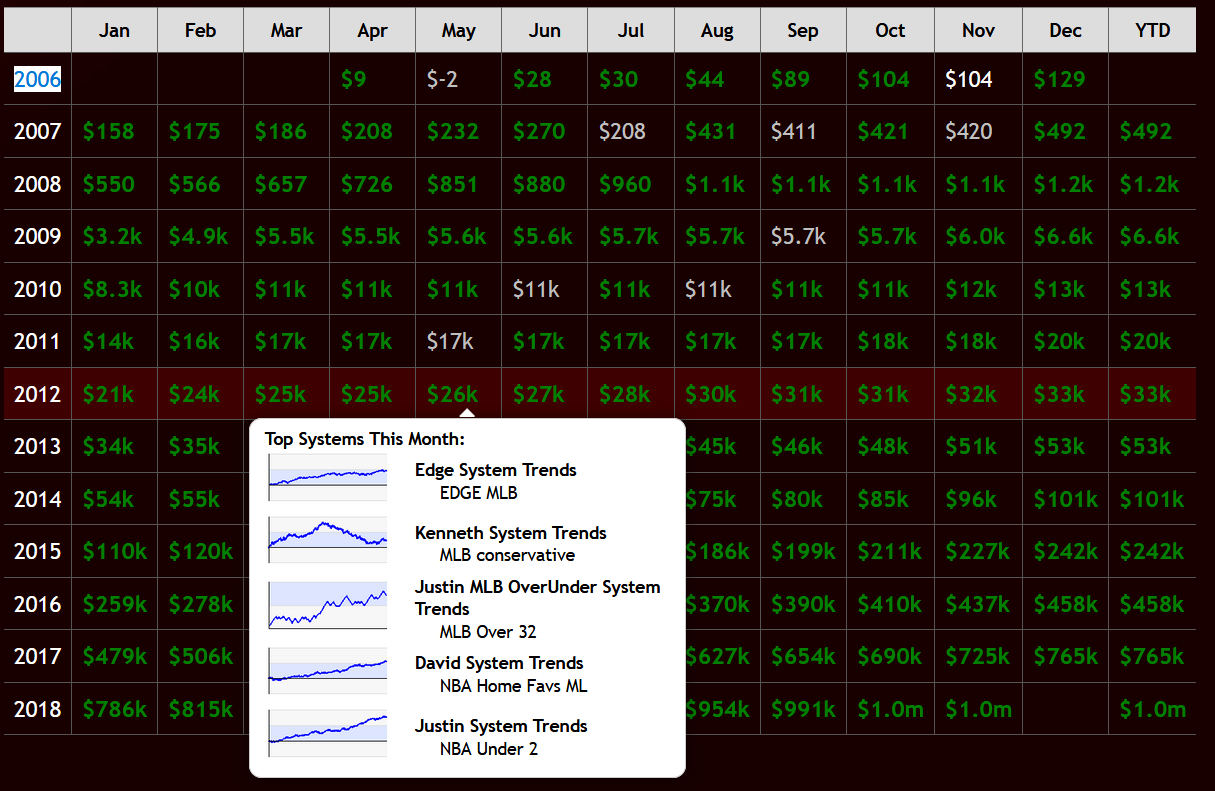 Let the numbers speak for themselves.
Each system generates easy to follow picks that you can use to duplicate our performance!
No analyzing, no questions, complete no brainer..
Join us and lets start 2019 right!
Zcode "